Fun, games and nature a-plenty in our two family hotels in the Puster Valley.
One concept, two hotels and holidays for everyone.
Unspoilt nature, gentle silence and the wonderful mountains of South Tyrol… We have chosen a very special spot for the Dolomit Family. Well, two actually, because the Dolomit Family comprises two holiday resorts: the 4-star Familotel Alpenhof and the 4-star S Kinderhotel Garberhof. Both are designed especially for proper family holidays with children. They are less than 500 metres apart and nestle in the natural green surroundings of the picturesque Antholz Valley, off the beautiful Puster Valley in South Tyrol's Dolomite region. We are ready for anything: exciting family adventures, children's fun galore or pillow fights with Mum and Dad.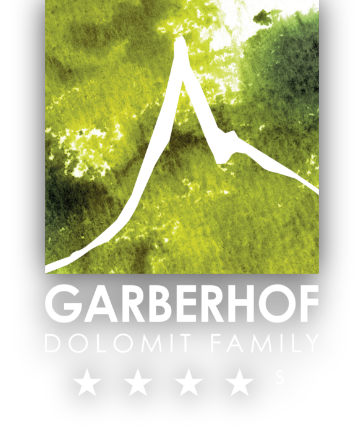 perfect for toddlers and babies
stylishly elegant ambiance
Pinoland on 2 floors, outdoor playground
babysitting already from 6 months on
great family programme
pools, wellness, fitness
Off to the Garberhof!
perfect for kids and teens
traditional ambience
Pinoland, large outdoor park
special programme for kids and teens
great family activities
pools, wellness, fitness
Off to the Alpenhof!
A picture says more than 1,000 words ...
Click
and watch!
Plan your South Tyrol vacation now!
Plan your South Tyrol vacation now!
As members of the renowned "Familotel", "Kinderhotels" and "Familienhotels Südtirol" associations, the Alpenhof and Garberhof are subject to strict criteria and certifications in terms of their facilities, service and child- and family-friendliness. We are proud of this and you too can put your mind at rest.
Garberhof
Baby's first holiday with the family. Baby- and child-friendly facilities make for an uncomplicated stay, with not just the farm and its animals next door offering the adventures that we all need.
More
Parent-free
A holiday also means letting kids try things out without their parents. Our exciting children's entertainment programme offers a Babyclub, Miniclub, Maxiclub and Nature Detectives in the Familix Nature Programme with a wide variety of activities, both indoors and outdoors.
More
Fun, games and nature a-plenty in our two family hotels in the Puster Valley.
Child-free
To make sure your dear children and teenagers are not distracted from their games and sporting activities, we have prepared a quiet space specially for parents: our wellness area. Adults in need of a holiday will find everything here to meet their needs, plus somewhere to recharge their batteries.
More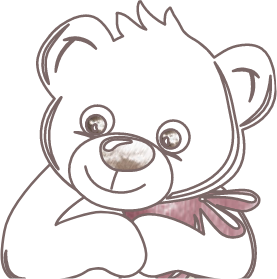 Family time
Spend time together, adventuring or just enjoying each other's company. There are lots of wonderful activities to bring the family clan even closer together: cycling in spring, climbing in summer, archery in autumn, tobogganing in winter ...
More